One of the most asked questions we get is, how do you edit your videos and what is the best video editing software for beginners? Personally we use a more advanced version on Adobe's editing software, but for first timers or those looking to simply edit a family holiday – it could be a bit daunting.
When Movavi reached out to us to partner on this post, we decided to put their video editing software to the test and honestly found it welcoming, easy to use and simple enough to get your footage in, compiled and exported to YouTube or your phone.
If you are looking for a video editing program that can easily do all the basic editing tasks like edit your video and add music to your family holiday movie, then we think this could be the perfect video editing program. It also has a bunch of more advanced features such as animations and different effects & transitions. Movavi Editor Plus has made it really easy to use and we are going to show you how to use it.
Feel free to watch the video tutorial above or keep on reading.
Where to start: How to make a video for YouTube?
One of the major factors that made us love Movavi is its user-friendliness. It is one of the simplest and most user-friendly video editing software we have come across. We feel that even a person trying video editing for the first time can create videos with ease. The interface is simple, clean and well designed too.
Video editing is one of those skills that is easy to learn, hard to master – but at this stage learning to simply put together a sequence of events from your holiday, add some special effects and some music is already a step up from having a bunch of files sitting on your camera and you cycling through them whilst your friends slowly get bored.
Step 1: Getting Your Video Ready – Importing your footage
Once you have imported your footage from your SD card onto your computer, the next stage is to Install Movavi Video editor, launch the program and click Create a project in full-feature mode. Then you simply click Add Media Files, and select everything that you want in your video.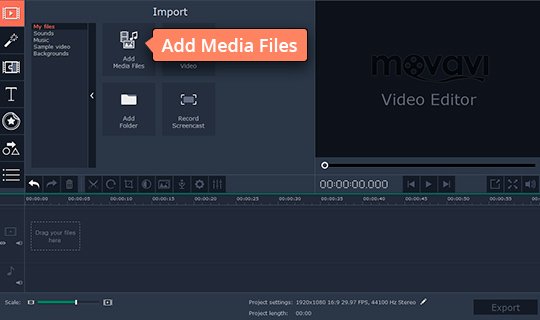 Step 2: Creating a timeline + cutting up your footage
No one wants to watch an hour long version of your cruise with lots of pauses, a 5 minute scene of you docking and a general lack of action with no storytelling, I think we have all had an uncle sit us down with his old VHS recorder and made us watch his entire 25 minute hotel room tour.
So this is where you want to start cutting up your scenes (we recommend around 5-10 second scenes) to put together a story. Your story can simply be a sequence of events (checking into the cruise, showing off your room, stopping off at your first location) mixed in with some scenery shots of the area.
To start off you will want to place all your videos into the timeline by dragging the videos one by one to create a sequence of events.

Once you have your video files in the timeline you want to select which video needs to be cut, click on the video file then move the red marker to where you want the clip to start, click the scissor tool and then move the red marker to where you want the clip to end followed by clicking the scissor tool again. Once you are done, simply click left over footage followed by the trash can symbol.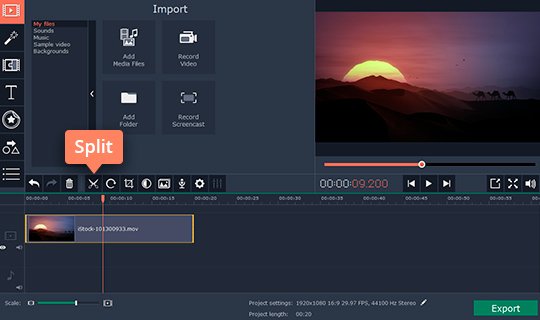 Step 3: Taking your video to the next level by effects + transitions
Once you have spent some time creating a sequence of events by cutting down your footage, you may want to add some music and effects.
How to add an effect:
Click the filter tab, scroll through and find one that fits your video then simply drag it onto the video clip. This can be anything from a black and white filter to a coloured filter that you would typically add to your Instagram photos.
How to add a transition:
Do you want the end of your video to have a nice slow fade to black? Or you want a smoother scene change between 2 clips? This is where transitions come in.
Click the Transitions tab, find the one you are after (i.e. fade to black) and then drag it on to the spaces between the clips. So if you want a fade between 2 clips, drag it between the 2 clips.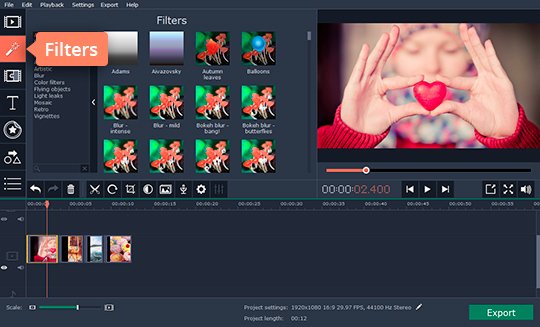 Step 4: Adding music to create a soundtrack for your video
Adding music to your video can create an emotional feeling that amplify's your video. Do you want an upbeat and action packed song whilst you are riding a roller coaster? Or would you prefer to add some suspense? What you do with music can change an entire scene.
How to add Music:
Just like how you added your videos files to start the project, you do the same for music. Click import, add media files and select the music you would like.
Once your music is in the project, drag it into the timeline and the spot that you want it to be played. You can also cut music the same way you cut up your video clips.

Also if you would like to add voice over about how you were feeling or you forgot to explain a bit in your video, simply click Record Voice-Over and it will add it straight into your project.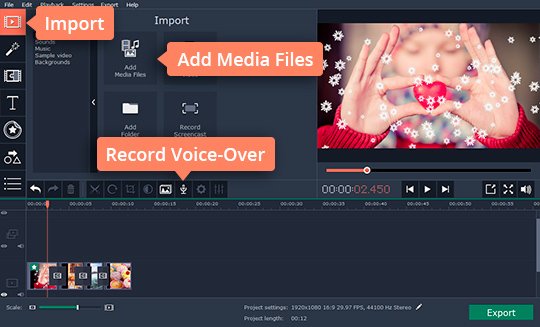 Step 5: Adding Titles
Adding titles can be a key moment in your video to bring attention to a location or object within your videos. Everyone wants to know where you ate or even how much the dish cost. Adding titles can remind viewers of these spots.
How to add Titles
Click the titles tab, find the title you like, then drag it onto the video that you would like it to be placed in front of. Once it has been placed simply double click the title and write it in your text.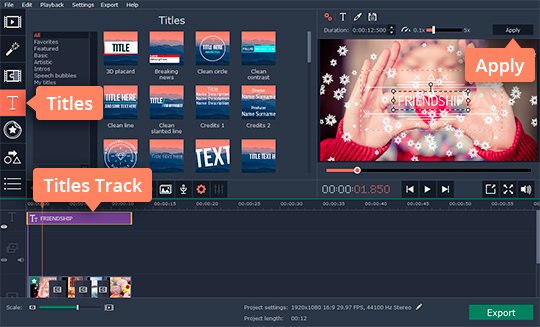 Final Step: Exporting your video
Yay! You have finished your video and you must be feeling so good right now. Of course the first thing you will want to do is to show all your friends and family members but rather than opening up your editing software, it's best if we get it into a file that be uploaded to YouTube or even added to your iPhone for easy sharing.
How to share your video
There are multiple ways to share your video, so first of all click the export tab:
Share to YouTube: Click the online tab, then sign into your YouTube channel, fill in the information of the video and click upload

Share to your computer: Click the video tab, click MP4 then give your video a name and hit start.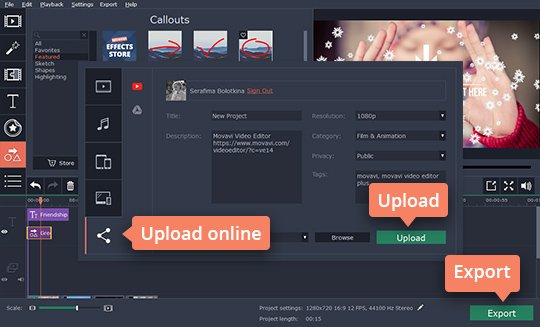 We hope you enjoyed this quick review at the Movavi video editor for Mac and PC – they do have a free trial if you wanted to download it. We have a video tutorial too if you wanted to follow along with me.
Price: $59.95. This price gives you lifetime license on one computer for https://www.movavi.com/support/how-to/imovie-for-windows.html
Thank to Movavi for partnering with Flying the Nest on this post!