There seems to be a big misconception that cruising is for old people, families, but certainly not for young adults. We would like to debunk this rumour with 26 exciting and amazing activities you can do on different cruise ships from around the world.
27. Party through New Years on the pool deck – Any Cruise Line
26. Go on a bungee trampoline – Norwegian Breakaway
25. Party with your favourite DJ's, singers and performers – Holy Ship
24. Order a drink at a robotic bar – Quantum of the Seas
23. Go indoor skydiving – Quantum of the Seas
22. Skywalk the Skycourse – Carnival Breeze
21. Go Roller Blading … and try not to fall down – Quantum of the Seas
20. Go bumper cars – Quantum of the Seas
19. Go high above the cruise ship in the North Star -Quantum of the Seas
18. Surf "on board" – Quantum of the Seas
17. Go to an ice bar – Norwegian Epic
16. Experience the speed of a Formula 1 Car – MSC Fantasia
15. Go on a zip line – Oasis of the Seas
14. Walk the Plank – Norwegian Breakaway
13. Go rock climbing – Norwegian Epic
12. Become a qualified Scuba Diver (on the boat) – Several Royal Caribbean Cruise ships
11. Ride the water tubes – Disney Fantasy
10. Go to an Water Park – Norwegian Breakaway
9. Watch an ice skating show, broadway show, rock concert, magician. Just about everything you can see at Vegas, but for free – on MANY cruise liners
8. Watch an outdoor movie in the pool – Royal Caribbean
7. Kayak, sail and go on a banana boat from your boats private marina – Seabourn
Bonus: Not as exciting, but still feels very exciting when you're on the boat!
6. Play bingo (we get sucked in everytime)
5. Win another cruise! (we've seen it happen)
4. Ruin your diet by eating waaay too much food.
3. Order room service at midnight – for FREE!
2. Prank a fellow room mate by ordering breakfast room service for them at 5am (we unfortunately had the prank put on us)
1. Participate in a game show (couples, pictionary or lip sync battle)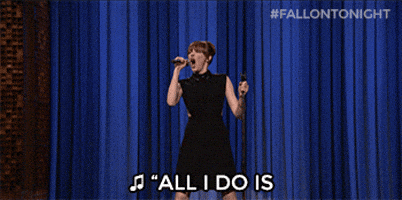 Did you know you could do any of these amazing things on a cruise ship?
READ NEXT: CRUISING THE EASTERN CARIBBEAN
Featured image sourced here.
[related_posts taxonomy="category" numberposts="6″ minimum="3″ itemsmin="1″ itemsmax="3″ image_size="thumbnail" carousel="true"]